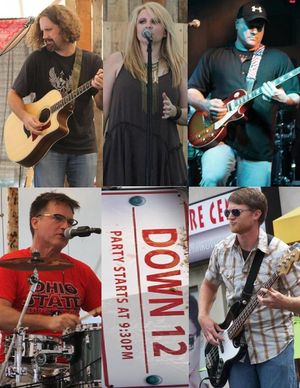 DOWN 12 is a cover band that rocks COLUMBUS and CENTRAL OHIO. The band has been alive for 18 years and gigs at local venues, corporate and private parties, and weddings! From the 500-person corporate party to the intimate acoustical jam, please contact us if you are looking for a GREAT VARIETY of LIVE MUSIC! From AC/DC to Led Zeppelin, Adele to Pat Benetar, and Gretchen Wilson to the Eagles…we play it!
 THANK YOU for the great memories and new friendships!
Holly, pete, steve e, mARC & STEVE s.
You are visitor number: 19381